My new single, Let The Wind Carry Me, has been on my set list for a few years. Teo Galesi has been working with me on this recorded version, and thanks too to Alastair Gavin, Joao Silva and PJ Ciarla for their wonderful playing. 
The story draws on my grandfather Lou, who left the settlement of Danilovich (now in Belarus) in about 1903, to pave the way for the family's life in England. The family lived there in a one room wooden house with a dirt floor. The oven was the only heat source, and the children would vie to sleep on the shelf above it. In winter, there was a barrel of preserved herring in the corner.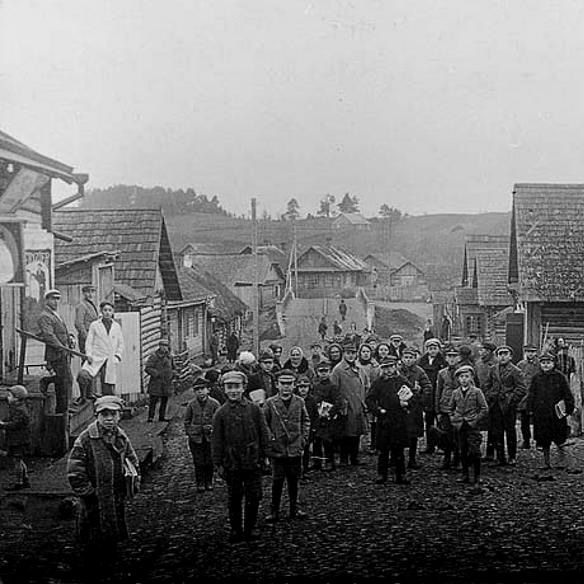 Danilovich, sometime between 1900 and 1920 
Lou lived in London the rest of his 103 years, starting in the East End and drifting out through Stamford Hill to Finchley. As best I know, he never owned his own home, getting work how he could as a tailor and a travelling salesman. He served in the Royal Flying Corps during the Great War - reconnaissance flights over the Somme. He never could get in a plane again. When he stopped working at age 80, he used to go to the law courts, to watch proceedings and marvel at British justice, the embodiment for him of principle and fairness. He told me he loved the certainty of it, the clarity, its dialectic link to Talmudic discourse. I remember one sunny Summer day with him when I was about 8 - bus rides, and a boat trip from Richmond to the Tower of London, cupcakes in Lyons Tea House on the Strand - him pointing out all the buildings that embodied British greatness. 
Here is Lou in about 1916, by which time most of the family had arrived in London. He is top left. It's his older brother Simon's wedding to Ettie. Their father (my great grandfather) known variously as Yudel, Idle and Julius, is bottom left, alongside his wife Jessie Wechsler (also known as Gesha Reva).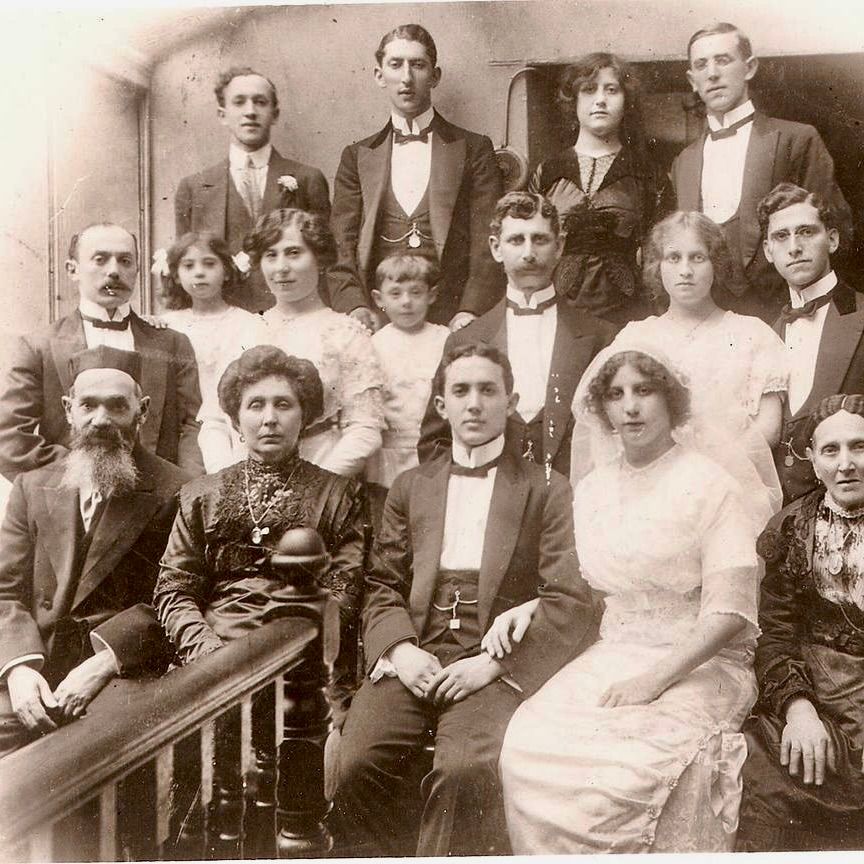 Simon Mindel's marriage to Ettie Cohen c 1916, Louis Mindel top left 
He told me his life story on tape in my Hackney home in the 90s. It struck me then how a simple man I loved could be sitting there with me, how just two generations had seen such change in how we live. 
Although the narrator in the song is probably Lou, the story draws on other people and lives I know. It is not my family story. Then again, I might be the boy on the swing. History, people and stories shift as time goes by. Memory is not what it once was. The storyteller changes, all things change. But love and innate values persist. These principles are central to the way we have produced the song and the film. It's possibly true of some of my other music. 
Special thanks go to film-maker Elspeth Graham. She's a recent graduate of Camberwell College of Art, now studying at the National Film and Television School. Elspeth has worked on this for months - with amazing creativity and attention to detail. We worked together every Sunday as the evenings closed in, discussing the story and how to represent it (what forms should we use? who are these people? how do they live?), Elspeth making it happen, making the ideas better each time, bringing out the love. She is passionate about model making and stop motion, and has just earned an internship with the greatest film-maker of this kind in the world. You know them, but she is sworn to secrecy! I am so happy for her, and so pleased that she agreed to make this film - her first professional gig - before she gets overrun with projects and films. Els - thank you! 
If you're curious how the film was made, please follow me @larrymindelmusic on Instagram and sometimes Facebook.  We will be sharing Elspeth's sketchbook and models, and showing things we drew on - from history, music, fashion and cinema.