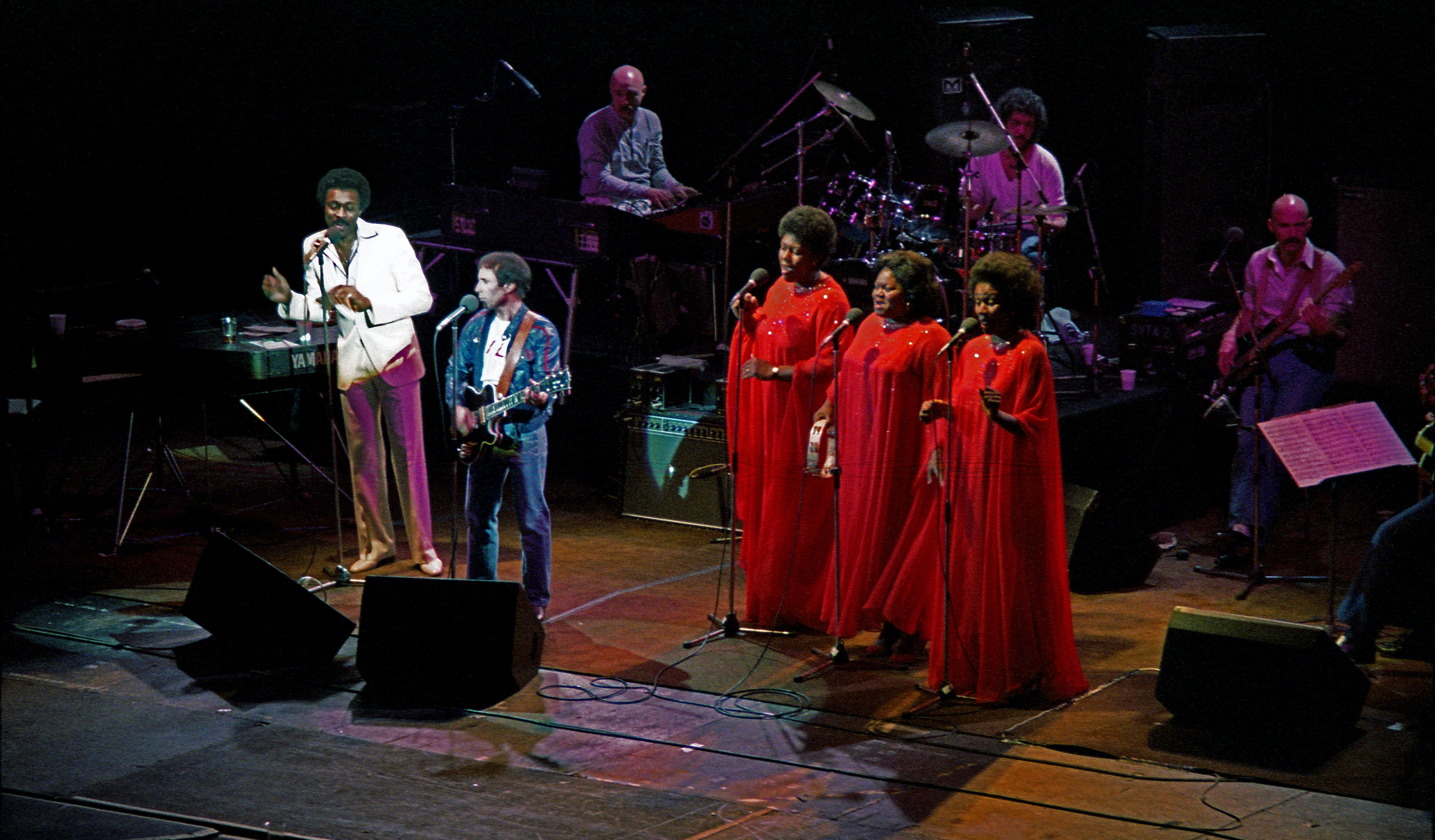 50 years ago. (Gulp). I'm at the Royal Festival Hall seeing David Crosby and Graham Nash. Acoustic heroes – especially Cros. Beautiful guitar lines, fabulous harmonies. And they are such good mates, you can tell, the way they laugh and joke, how they slap each other on the back. At one point, Willy says to Cros 'What song shall we play next?' 'Hey man! You know what's on the list!'. The whole audience cracks up. We love them, the way they love each other. How they include us in the joke. 
There's a second show a couple of nights later. I skip school, and go down to the South Bank for a precious return. And the repartee is exactly the same. The jokes are exactly the same. The setlist is exactly the same. I am deflated, my fan balloon burst. It's all artifice then, is it? 
 
Ten years later and I'm no longer a kid. I'm at Hammersmith Odeon seeing another hero, Paul Simon. I've queued up in the autumn rain and got two front row tickets. Laura loves the way Paul Simon's shoulders move. I love his songs, his guitar playing, his band. Richard Tee on keys, Steve Gadd on drums, Eric Gale on guitar, Tony Levin on bass. Your dream jazz players slumming it in rock.  
It's the last night of their European tour. Paul is on great form, 3,500 people in dreamland. At the close of the first set he smiles at us and says 'You've been so lovely, I'd like to buy you all drinks in the break!' Quick as a flash, I shout out 'Give me the money, I'll hand it around!'  The audience bursts out in laughter. I am so proud. It's like I'm part of the show now. You can hear people retelling my joke round the stalls. It ripples out. Paul Simon doesn't quite hear and asks Richard Tee what I'd said. Paul shrugs his beautiful shoulders, the moment passes, and they leave the stage waving.  
Later, I learn he had done the same thing the previous night – but there had been no smart arse in the front row that night.  The bars were open, free to all, throughout the interval. 
So now, all these decades on, I'd like to issue a public apology. 
First, to 3,500 people, because I deprived them of the feeling they were Paul Simon's mate - the guy who stands them a round or two.
Then, I'd like to apologise to Hammersmith Odeon, because people love free drinks – the bill to Paul Simon's management company would have been enormous. 
Then, I'd like to apologise to my hero, Paul Simon himself, for having spoilt his generosity and the love he was trying to show his fans. 
Finally, I'd like to apologise to Laura for having made her go to the bar to buy her own beer.